Thermoplastic materials are suitable for thermoforming and welding. Thermoplastics can be used in various equipment structures, such as protective casings, tanks, basins and pipelines.
The most common thermoplastics in our use are PVC, PE100 and PP and from the fluoropolymers PVDF, PVDF-Flex, ECTFE, FEP and PFA. The common feature for the fluorinated plastics is their outstanding chemical resistance even in high temperatures. In thermoplastics our supplier is mainly AGRU
Operating temperatures of the most common thermoplastics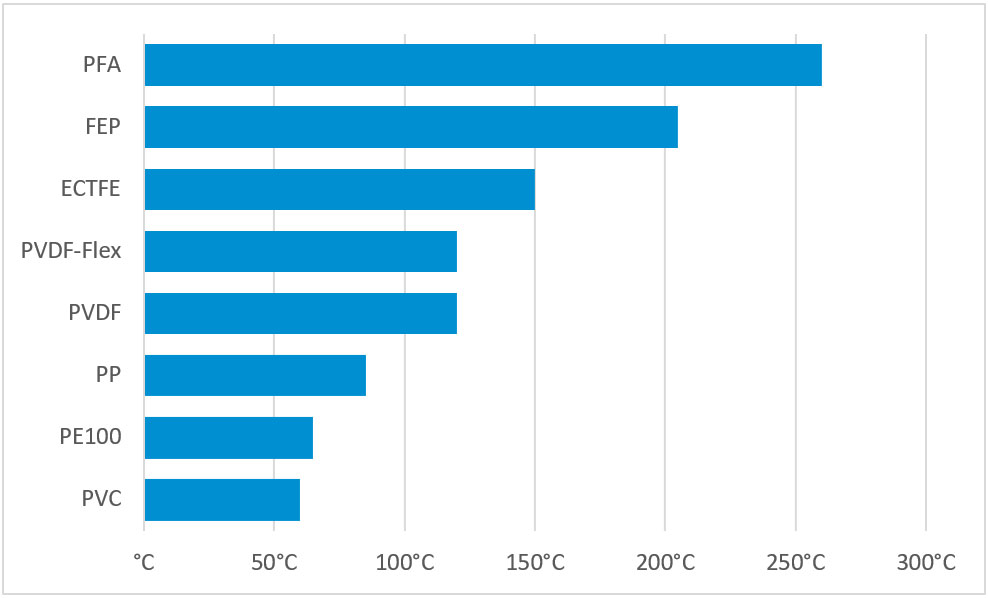 Ask us
Is something left to bother you or do you possibly already want an offer for your work? Contact PRP-Plastic's experts either via the contact form on the website, by email or by calling.