For all partners and suppliers
We are committed to high standards when it comes to honest, sustainable and ethical business. We demand corporate responsibility throughout the entire supply chain and expect our partners and suppliers to do the same.
We are interested in the sustainable development of our suppliers and partners and want to establish a close relationship with partners who share our vision to work together.
Our suppliers' code of conduct demonstrates our willingness to work with our suppliers and partners to promote respect for human rights, the environment and ethical business. We expect our suppliers and partners to adhere to the essential and general principles and guidelines of the Code of Conduct.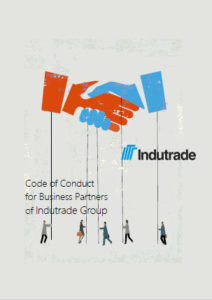 Ask us
Is something left to bother you or do you possibly already want an offer for your work? Contact PRP-Plastic's experts either via the contact form on the website, by email or by calling.